Indicative Capstone Projects
Real-time Educational AI-powered Dashboard
This project presents a Real-time Educational AI-powered Dashboard (READ), a novel web-based Learning Analytics Dashboard (LAD), to support instructors' decision-making process. By fusing AI and visualization techniques, READ assists in tracking students' activities, provide detailed insights on their responses, and supports the instructors' decision-making process using visual analytics.
Digital Equity for Arlington Co.
The projects focus on studying Key Performance Indicators (KPI) to access digital equity in terms of high-speed broadband connection, access to devices, digital literacy, and sustainability. For this, advanced data analysis and assessment methods will be used. Students are trained on local government's needs and solutions.
External Partner: Arlington County
Data Analytics for Youth Risk and Protective Factors for Fairfax Co.
The projects focus on studying youth surveys and performs advanced analytics and visualization methods to predict risk factors and assist domain experts to establish interventions, as needed. Students are trained on local government's needs and solutions. 
External Partner: Fairfax County
Data Mining in Longitudinal Childhood Genome Study Data
The project focuses on applying state-of-the-art data mining and machine learning techniques to efficiently elucidate patterns in Longitudinal Childhood Genome Study Data (whole genome sequencing (WGS) from family trios, and transcriptome sequencing and methylation data from mothers) contributing to translational genomic research.
External partner: Inova Translational Medicine Institute
Text Mining for Litigation Documents
In the litigation support domain, predictive coding refers to an automated categorization of legal documents for instance as responsive, non-responsive, or privileged documents in response to a discovery order of a legal dispute. The goal of this project is to study and develop automated systematic solutions for litigation document categorization based on advanced pattern mining approaches yielding cost-effective, reasonable and accurate approaches to predictive coding.
Funding: Innovative Discovery, LLC
Applied Research Projects
AI-Security Living Lab Experience (AISLE)
The project aims on offering multidisciplinary teams of undergraduate and high school students the opportunity to work together on problems of direct relevance to the development of secure and trustworthy artificial intelligence, a growing field with a high demand for talent. Themes such as cybercrime, finance cybersecurity, health data security and cybersecurity in transportation are to be addressed.
Funding: Commonwealth Cyber Initiative – Virginia
PIs: N. Tryfona
Building Capacity for Cyber Workforce
The project aims to (a) enhance and align the existing academic curricula of the Northern Virginia partners with industry-identified skills, the NICE workforce framework, as well as existing and projected practices, in order to create pathways that bridge the gap between education and jobs, (b) explore and align industry certification with credit bearing coursework and ensure dual enrolment and transfer between community colleges and 4-year institutions.
Funding: Commonwealth Cyber Initiative – Virginia
PIs: N. Tryfona
DARPA
The U.S. Defense Advanced Research Projects Agency (DARPA) has signed a 30 month cooperative agreement worth up to $1.5 million with George Mason University and Tulane University to fund research to test and evaluate different methods and tools for analyzing complex social phenomena.
PIs: Andreas Zuefle, Andrew Crooks, Dieter Pfoser, and Carola Wenk (@Tulane University)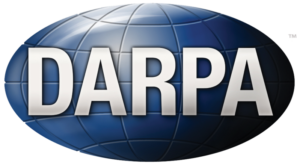 NSF/AITF: Collaborative Research: Modeling Movement on Transportation Networks Using Uncertain Data
Creation of a unified framework for aggregating and analyzing diverse and uncertain movement data on transportation networks and to provide tools for querying and predicting traffic volume and movement in urban environments.
Research areas: geo crowdsourcing, user-generated geo content, movement analytics, data mining
Funding: NSF Medium, AitF
PIs: Dieter Pfoser, Andreas Zuefle, and Carola Wenk (@Tulane University)
DIVES: Discovering Indicators for Interactions in Finance and Government Sector
DIVES aims to analyze and visualize patterns of linkage, influence, and governance in the crucial arenas of finance and the military; it combines expertise from data science, social network analysis, political anthropology, geography, and public policy analysis to mine big data, identify and visualize patterns and vital trends, and inform public policy.
Research areas: graph databases, pattern mining, visualization, knowledge discovery
Funding: GMU Multi-displinary Research Initiative
PIs: Matthias Renz, Amy Best, Dieter Pfoser, Nektaria Tryfona, Janine Wedel